About Us
Robert Ardill and Cathy Ardill: We are both landscape photographers. Robert is also a painter and Cathy a graphic designer. We have captured images of many parts of the world, especially in Europe, but in recent years we have focused almost exclusively on the Irish landscape.

We are fascinated by the subtlety of the Irish scenery and the transience of the light. Ireland is a country of water, mists, clouds ... and bursts of sunlight. Every season is an entirely different experience and so is every hour of the day. Dawn and dusk are particularly beautiful: over in minutes in the wintertime but long and lazy in the summertime when the nights last for only a few hours.

We live in the lovely village of Slane in County Meath. The historic and beautiful river Boyne runs by our house. We are surrounded by ancient sites such as the megalithic tombs at Newgrange, Dowth and Knowth; The Hill of Slane, with the ruins of a 16th century Franciscan Monastery, looks down on the Boyne valley, Slane Castle and the wonderful 14th century Slane Bridge; to the East is the town of Drogheda and the Irish Sea; to the West the towns of Navan and Kells; to the South Dublin and Trim; to the North Antrim and the wild North Atlantic coast.

We supply our images as digital downloads or as prints, both framed and unframed. We ship worldwide.

If you would like to purchase rights-managed digital downloads of our images please contact us at info@IrelandUpClose.com.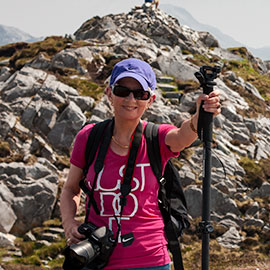 Cathy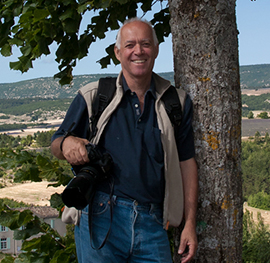 Robert
We would welcome your comments and enquiries at info@IrelandUpClose.com
Other things we do
If you would like to purchase some of our greeting cards you can do so here: Cards Of Ireland
If you would like to try watercolor painting using Photoshop: Painting Digitally


Back To Top
Links to our friends
Loads of useful information about Meath: Discover Boyne Valley
This is a wonderful site on the 5000 Year Old Megalithic Passage tomb at Newgrange: A World Heritage Site.
Another great site on the 5000 Year Old Megalithic Passage tomb at Knowth
For information and news on cultural, arts and landscape events: Mythic Links


Back To Top
Site Info
This site has been tested with latest versions of Internet Explorer, Firefox, Opera, Google Chrome and Safari. If the site does not display properly please upgrade to the latest version of one of these browsers. We would welcome your feedback at
info@irelandupclose.com
We use ip2country to determine which country you are in: ip to country
Back To Top